Our Director and Teachers 
Sequoia's Treehouse Children's Center hires a staff of qualified personnel who are committed to providing inquisitive, exploratory, interesting, fun experiences for children.
---
Director
Joe Beatty
Joe is excited to be the Director of Sequoia's Treehouse Childcare & Preschool. Joe has spent the past 9 summers working at an outdoor and arts summer camp, first as a Counselor and then as administrative staff. He also worked at a childcare center for 4 years, the first 2 in an infant room and the second 2 in different classrooms from ages 2-6.  Joe has a Bachelor's degree from Evergreen.
Joe believes that education which honors the rich inner world of each child, and offers examples of community, can make a profound impact on growing people's lives. He cannot imagine a more fulfilling job than providing meaningful early childhood education in a nature based setting. Joe is especially drawn to creating learning environments that allow for creativity, discovery, ease, and inclusion.
Joe enjoys playing string instruments, cooking soup, having meaningful conversations, and learning about plants in the wild.
---
Lead Teacher of the Sequoia's Classroom – Kindergarten
Jey Park
Whether as a classroom teacher, a tutor, or a home-school parent, teaching is my passion, and I have been at it for over twenty years.  I hold Montessori certificates for ages 3-6 and 6-9 and have 7+ years of classroom experience teaching all ages, from infants up through highschoolers.  The main body of my teaching experience was in teaching kids to read.  I have studied extensively about how children learn and love watching the lights go on when they make connections.
I am a project person by nature.  I love arts and crafts, I love experimenting on the spur of the moment with an idea, with materials found, with a passionately held idea.  I adore working with young children, and I especially enjoy watching how their ideas and interests play out over time.  I love working in a natural environment, and creating and facilitating a child-led exploration of that environment. I have long wanted the opportunity to work in a classroom where imagination and creativity is heralded, and am excited to bring my knowledge and experience with teaching reading and early math skills to this beautiful school!
In my free time, I can be found curled up with a good book, cooking fancy dinners, or belting out show tunes with my kids.  I just moved to Olympia from the Salt Lake area with my family.  We are looking forward to spending time outdoors in this amazing city.
---
Lead Teacher of Saplings Classroom
Paul McGowan
BSE Elementary Education, University of Arkansas 
My parents moved to Arkansas to start an outdoors camp in the 70s. The camp "Discovery" was a great place to grow up. I formed a great appreciation for the outdoors and the importance of nature in our daily lives. I've been involved in early childhood education nearly my whole life. Some of the different settings include daycares, public schools, camps, and a small nature based school that I founded. I recently moved to Olympia, because I've always loved the PNW and Olympia in particular seems like a nice place to raise a family. 
I'm the proud parent of 2 girls. Playing with them is what I do when I'm not at work. We like to bike ride, hike, sing, dance, and pretend. If they fall asleep and I'm not too tired, I usually like to play music. When I had more time for it, I used to play music semi-professionally with Seattle's "The Tallboys" and in Arkansas with several groups. I'm very excited to be a part of Sequoia's Treehouse.
---
Lead Teacher of Seedlings Classroom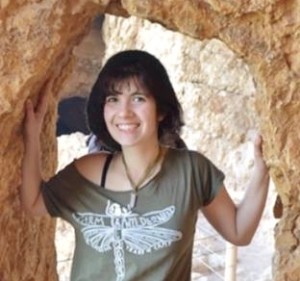 Pacé Schneid  
Pacé Schneid is a recent New England transplant now living in Olympia. She holds a B.S. in Environmental Studies as well as a permaculture certificate from Northland College School of Environmental Liberal Arts. Since graduating she has focused on gaining experience in working with children, sustainable agriculture, and environmental education.
Pacé has worked with children in a variety of settings from one-on-one in-home therapy with special needs kids to back-country outdoor adventures. In her spare time, she enjoys camping with her partner and two year old, hanging out with animals, cooking, gardening, cross country skiing, and climbing mountains.
Pacé is very excited to be part of Sequoia's Treehouse and being part of such a unique opportunity to help connect young kids to the beautiful and magical natural world!