Our Director and Teachers 
Sequoia's Treehouse Preschool hires a staff of qualified personnel who are committed to providing inquisitive, exploratory, interesting, fun experiences for children.
______________________________________________________________________________________________________
Director
Joe is excited to be the Director of Sequoia's Treehouse Childcare & Preschool. Joe has spent the past 9 summers working at an outdoor and arts summer camp, first as a Counselor and then as administrative staff. He also worked at a childcare center for 4 years, the first 2 in an infant room and the second 2 in different classrooms from ages 2-6.  Joe has a Bachelor's degree from Evergreen.
Joe believes that education which honors the rich inner world of each child, and offers examples of community, can make a profound impact on growing people's lives. He cannot imagine a more fulfilling job than providing meaningful early childhood education in a nature based setting. Joe is especially drawn to creating learning environments that allow for creativity, discovery, ease, and inclusion.
Joe enjoys playing string instruments, cooking soup, having meaningful conversations, and learning about plants in the wild.
______________________________________________________________________________________________________
 Lead Teacher of the Saplings & Sequoia's Classroom
  Polly Ceccanti

Polly's lifelong passion is working with young children in ways that respect them as full participants in their own lives. She has worked in childcare for over 10 years and co-founded a small democratic school in Olympia in 2009, where she worked for 3 years. Polly graduated from Evergreen in 2012 with an emphasis in Democratic Education. Her classrooms offer an emergent curriculum based on exploration and creativity.
If you're looking for Polly, you can probably find her knitting, reading a huge stack of books, printmaking, or taking photos on a long walk.
---
Asst. Teacher of Saplings & Sequoias Classroom
  Eli Berendt
Eli was born and raised in the pacific northwest, and has been living in Olympia for the past 5 years since enrolling at The Evergreen State College. Early experiences attending a Waldorf school have instilled a love for alternative education that is based around personal development, creativity, and nature.  
Eli graduated from Evergreen with a Bachelor's degree in Latin American and community studies. Through his time in college he worked at the childcare center on campus for over three years, working with all ages and gaining experience managing a classroom of 3-5 year olds. Through his work with youth and the perspectives gained in school he has come to truly value the individuality of each child and their developmental path.  Further he wishes to create an environment that allows children the freedom to express themselves while cultivating community and respect.
Eli loves playing music, reading, walking through the woods, playing sports, good food and friends, and feels truly gifted to be part of the community at Sequoia's Treehouse.
---
Lead Teacher of Shoots Classroom
  Megan McGinnis              
Whether tromping through the Colorado Mountains or running theatre performances, Megan has built her foundation on arts and nature. After receiving her BA in Theatre with a minor in Disability Studies from UC Berkeley, she moved to the Pacific Northwest to continue her adventures. Since then, Megan has found herself working with children in a handful of non-traditional settings including the Seattle Children's Museum and Broadway Bound Children's Theatre.
Feeling settled in Olympia, she is now pursuing a Masters Degree in Environmental Education where she can blend her love for teaching with her love for nature. She is an avid hiker and camper but is always willing to cozy up and watch a movie, explore somewhere new or get lost in a craft. 
 ______________________________________________________________________________________
  Assistant Teacher of Shoots Classroom     
Peter Sanderson
My name is Peter Albert Sanderson. I am a native of Olympia, WA. My birthplace is Ballard, up north near Seattle, but I was raised in Olympia. I went to Marshall Middle School and Capital High School. Following High School, i worked full time for a while and decided to live in Los Angeles for a change of scenery. After living there for a few years, i moved back to Washington to go to college. I chose the Evergreen State College because my father had gone there, and because I had heard about their interdisciplinary programs, and their forward thinking ideas involving education and learning. During my time there, I studied educational theory, and volunteered at various grade schools, and even made a documentary about a public, bi-lingual, elementary school in Shelton named "Evergreen Elementary." This was meant to showcase the schools best features and draw more interest to the school. I worked on this project with our school's beloved director, Joe Beatty. It is my proudest piece of work in college. I hope to eventually return to school and get my masters in teaching or in social work, and continue working and empowering kids of all ages.                                                                                   
---
Lead Teacher of Sprouts Classroom
  Katrina Mesta
Hello everybody!  My name is Katrina and I am from San Francisco, California.  I moved to Washington last fall for school.  Working with children has always been a passion of mine.  I have been dabbling in different forms of childcare for the past 5 years.  I like to focus on teaching children self love, emotional literacy, and how to express themselves through different forms of art.  Thank you for the privilege of growing with your little sprouts!
---
Lead Teacher of Seedlings Classroom
  Evra Elliot
Evra moved to the area recently from Indiana due to her husbands military career. She has been involved in childcare since the age of 16. Evra is one class away from her Child Development Associate (CDA).  Evra's hobbies include shopping, movies, and taking her dog Indy to the dog park.  Evra loves caring for infants and has flourished at Sequoia's Treehouse.
_____________________________________________________________________________________________
Assistant Teacher of Seedlings and Sprouts Classroom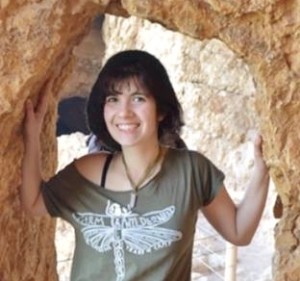 Pacé Schneid  
Pacé Schneid is a recent New England transplant now living in Olympia. She holds a B.S. in Environmental Studies as well as a permaculture certificate from Northland College School of Environmental Liberal Arts. Since graduating she has focused on gaining experience in working with children, sustainable agriculture, and environmental education.
Pacé has worked with children in a variety of settings from one-on-one in-home therapy with special needs kids to back-country outdoor adventures. In her spare time, she enjoys camping with her partner and two year old, hanging out with animals, cooking, gardening, cross country skiing, and climbing mountains.
Pacé is very excited to be part of Sequoia's Treehouse and being part of such a unique opportunity to help connect young kids to the beautiful and magical natural world!
______________________________________________________________________________________________
Substitute Teacher for all classrooms        
  Nathan Ransley
                                                                                                                                                                                                                                       Nathan was born, raised, and home schooled in Skagit Valley, Washington. Since he was young he has experienced an unorthodox alternative education, and is excited to carry that into his work at the Treehouse. 
Nathan attended the Evergreen State College and received a Bachelors' in Arts, focusing on Psychology and Child Development. During this time, he worked as an intern for the Child Protective Services, and at a Summer camp in Tumwater. He then went on to work several post-grad jobs doing Outdoor Education, Daycare, and Preschooling.
Through exploring several nationalities' methods of schooling children, both at-home and publicly, Nathan gathered from a wide pallet of knowledge in Europe during his travels through France and Germany. Recently back in America, he's ready to put his skills to use and make Sequoia's Treehouse as unique and diverse as the children who attend.

​
____________________________________________________________________________________________________________