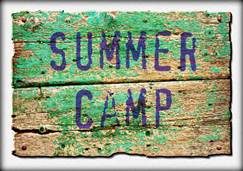 2017 Summer Camp Now Enrolling!! 
 (for children ages 5-9 years only)
Welcome to Outdoor Adventures Summer Camp at Sequoia's Treehouse! 
This is an Outdoor Summer Camp.  We provide some shelter but this is rain or shine outdoors!! 
Come explore the acres of wetlands right behind our property while building outdoor survival skills and taking part in activities such as wild edibles foraging, picking berries and making jam, building fire, making shelter, building navigation skills including going on hikes, clamming and oyster gathering, beach combing, camp cooking, and much more!  Children get the opportunity to make candles and soap, make tools from wood and stone, and explore their creativity through crafts and music.  We take weekly field trips to local parks, beaches, lakes, and the Puget Sound for further exploration of the Pacific Northwest's many natural resources, habitats, and beauty.  We also take part in other field trips including indoor rock climbing, the Children's Museum, among others.  Swimming is a part of our weekly fun!
Our outdoor summer camp will provide a balance of structured activities and free play that will encourage children's curiosity of nature while building social and emotional skills in problem solving, critical thinking, communication, teamwork, and self-confidence.
Our hope is to foster an appreciation and love of nature by offering children opportunities to explore the world around them through hands-on, outdoor, experiential learning.  We want to provide every child the opportunity to build the skills, knowledge, and self-esteem that will encourage them to become self-reliant, environmentally responsible, and conscientious partners with the planet.
Camp is open Monday to Friday from 8:00am-4:00pm with extended care from 4pm-6pm.   For children ages 5-9 only.
Summer Camp is $190 per week, extended care $47.50 per week.  Sign-ups are for the full week, we do not have daily options.
Camp Dates and Themes:  6/26-6/30 – Island Explorers (week 1), 7/3-7/7 – Express Yourself (week 2), 7/10-7/14 – Forts & Fires (week 3), 7/17-7/21 – Goin' Green (week 4), 7/24-7/28 – Beach Combers (week 5), 7/31-8/4 – Earth Trekers (week 6), 8/7-8/11 – Connecting to Creatures (week 7), 8/14-8/18 – Foraging & Camp Cooking (week 8), 8/21-8/25 – Craft & Create (week 9), 8/28-9/1 – Forest Adventures (week 10)
Please see the Camp Schedule and all required forms below (download forms):
SummerCampSchedule2017UPDATED  (click to view)
Summer Daily Routine 2017  (click to view)
Summer Contract 2017 (click to view)
Summer Camp Enrollment form  (click to view)
CertOfImmunization  (click to view)
Emergency-Information-Card  (click to view)
      sunscreen bulk auth 3-08  (click to view)
             Also feel free to email info@sequoiastreehouse.com or schedule a time to come in for a tour.